Dine Around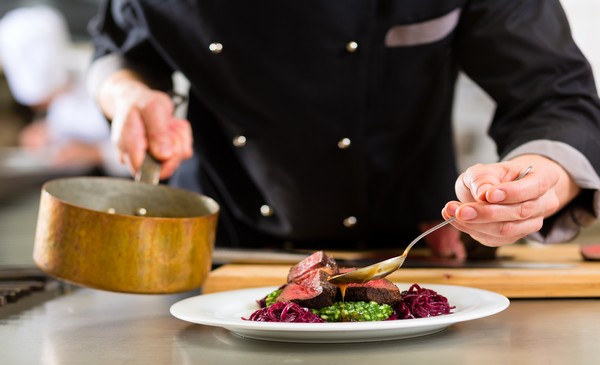 February 2020

Every year, restaurants across the province showcase an array of Nova Scotia product and creativity at an attractive price during Dine Around. Running February 2020, various menus will be available priced at $10, $20, $30,$40 or $50.
NEW THIS YEAR
: Lunch menus are an option! More options means more ways to participate and more choice for diners.
Please book directly with participating restaurants.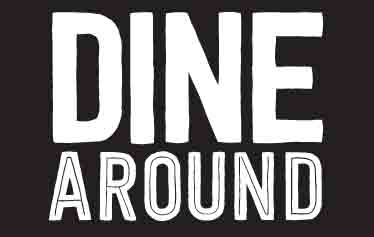 Dine & Stay Promotion
Lord Nelson Hotel
We are very pleased to offer a special rate of $129 per night, for a Classic King Guestroom, based on availability for the Dine & Stay Promotion, February 1 to March 10, 2020.
Reservations:
Online - www.lordnelsonhotel.com Rate Code: Savour

Phone - 800-565-2020, 902-423-6331 Rate Code: Savour
Link to special offer, Savour- here.
Mabata is an upscale contemporary gourmet and fully licensed Glocal Eatery nestled in Bedford with ocean views of the Bedford basin, with a curated menu that is globally inspired and locally farm-sourced.

At Mabata, we partner with other like-minded entrepreneurs across Nova Scotia and Atlantic Canada to bring a unique concept that strives to set new trends within the food scene in Halifax. Premium fine-dining foods and service, in a casual setting!

​Driven by strong community collaboration, Mabata serves dishes using the freshest available produce sourced directly from local farms, making everything from scratch and adopting ethical and sustainable ethos and cooking techniques to deliver exquisite flavors and a memorable experience.

The origin of the name "Mabata" comes from a word describes "a search for something better", "an exploration of higher altitudes" and "going beyond the norm".

Mabata is a destination eatery for foodies, offering a cozy spot for those living nearby and a trendy destination 'worth the drive' for those taking time out of their busy day to enjoy the vibes. Mabata's seasonal menus are inspired by global culinary trends and a strong shared passion for food, wine and fun! Our menu aims to please all cravings, and of course Mabata offers Vegan, Vegetarian and Gluten-Free options.
Our goal at Mabata is to serve food that genuinely makes people smile!
Dine Around Menu
DINNER $30
Spicy Nuts & Freekeh Salad
Maple and chili candied cashews, almonds and peanuts, arugula and mixed greens, smoked freekeh grains, charred and preserved vegetables, maple dressing
+
Lobster Roll
Nova Scotian lobster, home-made lobster shell mayo, chives, nori purée, lemon zest, served on a brioche roll with a side of thin hand-cut fries topped with Parmigiano Reggiano

DINNER $30
Vegetable Crudités & Preserves Board
Farmer's market seasonal vegetables, sesame lemon dip, home-made pickles and preserves, served with crostini
+
King Oyster Mushroom & Barley
Grilled King Oyster Mushrooms, smoked young barley, pickled local vegetables medley, kale chips and sweet red pepper purée

DINNER $40
Ponzu Fried Chicken
Japanese inspired soy, sesame and lime marinated chicken, served with home-made Maritime sriracha, sour cream and honey za'atar dipping sauces
+
Chef's Pasta /OR/ Mushroom & Sea Truffle Risotto
+
Dessert of your choice

DINNER $40
Sturgeon Fish Cakes
Atlantic sturgeon fish cakes with pickled fennel, citrus mayo, fresh orange and fresh dill
+
Miso Halibut
Broiled miso-marinated home-butchered Atlantic halibut fillet, served with house pickled salad and purées
+
Dessert of your choice

DINNER $50
Duck Confit Salad
Confit duck, arugula, local fruits, Blue Harbour electric blue cheese, beets and toasted walnuts, topped with a maple soy vinaigrette dressing
+
Filet Mignon Steak Frites
6 oz. local grass-fed beef tenderloin, hand-cut truffle fries, served with red wine infused mushrooms, pepper aioli and pepper sauce
+
A glass of red wine

DINNER FOR TWO $50
Dynamite Cauliflower
Fried cauliflower tossed in home-made dynamite dressing, lemon, chives, toasted sesame and topped with Japanese tuna bonito flakes
+
Two Burgers:
Ribeye Beef Burger
Tatamagouche grass-fed beef house patty, Ciro's Asiago cheese, crispy pork bacon, lettuce, pickled beets, onion jam and home-made mayo on a brioche bun, served with a side of thin hand-cut fries topped with Parmigiano Reggiano
OR
Karaage Chicken Burger
Free-range fried chicken marinated in garlic and soy, pickled slaw, lettuce, chili mayo on a brioche bun, served with a side of thin hand-cut Russet potato fries
+
Two Desserts of your choice

636 Bedford Highway, Halifax B3M 0G5, Halifax Regional Municipality