Dine Around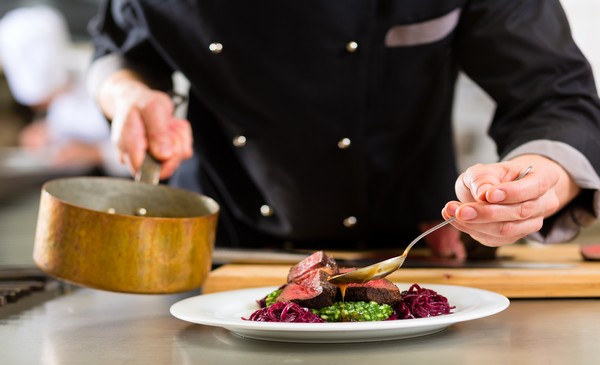 February 2020

Every year, restaurants across the province showcase an array of Nova Scotia product and creativity at an attractive price during Dine Around. Running February 2020, various menus will be available priced at $10, $20, $30,$40 or $50.
NEW THIS YEAR
: Lunch menus are an option! More options means more ways to participate and more choice for diners.
Please book directly with participating restaurants.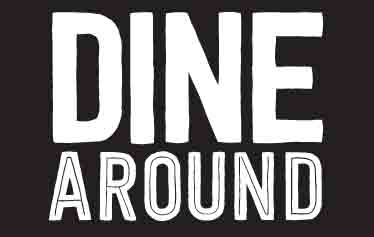 Dine & Stay Promotion
Lord Nelson Hotel
We are very pleased to offer a special rate of $129 per night, for a Classic King Guestroom, based on availability for the Dine & Stay Promotion, February 1 to March 10, 2020.
Reservations:
Online - www.lordnelsonhotel.com Rate Code: Savour

Phone - 800-565-2020, 902-423-6331 Rate Code: Savour
Link to special offer, Savour- here.
You are here:
Good Robot Brewing Co.
Good Robot Brewing Co.
2736 Robie Street, Halifax B3K 4P2, Halifax Regional Municipality
(902) 446 1692
Welcome to Good Robot, a brewery, bar, and beer garden run by a pack of misfits in the heart of Halifax's historic North End. Our beers are known to be eclectic, eccentric, and untrue to style, fraught with foraged materials, impulse decisions, and whimsy. We don't make 'craft beer'; we make beer (kinda). And we enjoy sharing our beer, our building, and our childish minds with our communities.

In the summer, our GastroTurf (beer garden featuring AstroTurf) brings all the flavours of summer ales to the familiar comfort of a putting green. Year-round, we host oddball events, brew with the community, sponsor festivals, facilitate charitable incentives, and make questionable marketing decisions. Want to sit your bum somewhere and let your freak flag fly? Well, matey, set sail for Halifax's Most Questionable Brewing Experience.

We celebrate Crappy Hour every day from 4pm to 6pm. Our slowest-selling beer becomes $5 plus tax. Try something nobody else will!
Dine Around Menu
LUNCH & DINNER $10
the JOSEPHINE
Caesar Salad
Topped with choice of Crispy Chicken or Crispy Tofu
vegetarian / veg option avail.
gluten free / can be made GF

LUNCH & DINNER | $20
– 1 Main + 1 Drink –
the COCO
Choice of Main (1):
Deconstructed Chicken Pot Pie
OR
Deconstructed Roasted Mushroom Pot Pie
Choice of Drink (1):
Good Robot Beer OR Wine
vegetarian / veg option avail.

LUNCH & DINNER | $30
– 1 Appetizer + 1 Main + 2 Drinks –
MARILYN & JOAN
Choice of Appetizer (1):
Fried Chicken OR Fried Cauliflower OR Kettle Chips
Main (1):
Beer Braised Beef & Mushroom
topped with a quail egg, slice of baguette
Choice of Drinks (2):
Good Robot Beer OR Wine
gluten free / can be made GF

LUNCH & DINNER | $40
– 1 Appetizer + 2 Sandwiches + 2 Sides + 2 Drinks –
SAMMY & FRANK
Choice of Appetizer (1):
Fried Chicken OR Fried Cauliflower OR Kettle Chips
Choice of Sandwiches (2):
Reuben OR Jackfruit Pulled "Pork"
Choice of Sides (2):
Fries OR Side Soup OR Salad
Choice of Drinks (2):
Good Robot Beer OR Wine
vegetarian / veg option avail.
gluten free / can be made GF

LUNCH & DINNER | $50


gluten free / can be made GF
– 2 Appetizers + 2 Mains + 2 Drinks –

ZELDA & SCOTT
Appetizers (2):
2 Chef Soups

Choice of Mains (2):
Beer Braised Beef & Mushroom
topped with a quail egg
OR
Deconstructed Chicken Pot Pie
Choice of Drinks (2):
Good Robot Beer OR Wine
gluten free / can be made GF

MENUS NOT AVAILABLE 1,2,14 & 15 FEBRUARY 2020
2736 Robie Street, Halifax B3K 4P2, Halifax Regional Municipality