Dine Around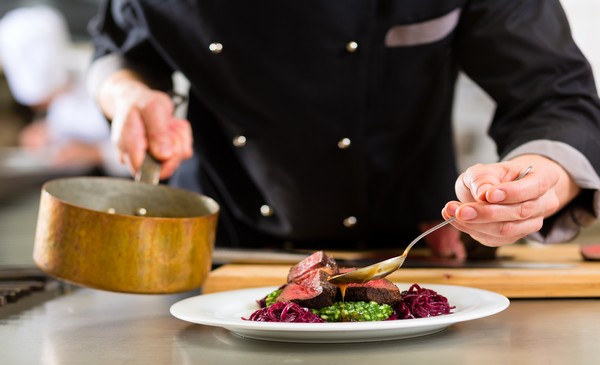 February 2020

Every year, restaurants across the province showcase an array of Nova Scotia product and creativity at an attractive price during Dine Around. Running February 2020, various menus will be available priced at $10, $20, $30,$40 or $50.
NEW THIS YEAR
: Lunch menus are an option! More options means more ways to participate and more choice for diners.
Please book directly with participating restaurants.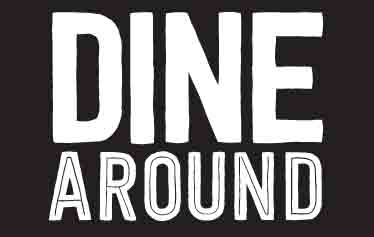 Dine & Stay Promotion
Lord Nelson Hotel
We are very pleased to offer a special rate of $129 per night, for a Classic King Guestroom, based on availability for the Dine & Stay Promotion, February 1 to March 10, 2020.
Reservations:
Online - www.lordnelsonhotel.com Rate Code: Savour

Phone - 800-565-2020, 902-423-6331 Rate Code: Savour
Link to special offer, Savour- here.
You are here:
Fresh Twenty One
Welcome to Fresh Twenty-One,
NSCC Akerley Campus' Food and Beverage "Incubator", developing Nova Scotia's future Culinary & Hospitality Professionals. This practical classroom is a collaboration of our Culinary Management, Hospitality/Tourism and Pastry Arts programs, operated by our first and second-year students.

Our students have created the menu you are about to enjoy under the instruction of our award-winning Culinary Faculty. We encourage you to explore all the food at our action stations during lunch service and we encourage you to speak with our student servers about our In-House "Crafted" Soda's, made with all-natural ingredients and the À la carte dessert offering provided by the talented Pastry Arts students.

Our evening service offers up a multicourse prix fixe menu on Tuesdays and Wednesdays throughout the academic year.

Our produce is harvested from the Culinary Garden in the first semester, and we do our very best to support local purveyors when it comes to our fish, meat, poultry, beer, wine & spirits.

As this is an immersive teaching environment, your patience is appreciated. We thank you for your continued support of NSCC's Culinary & Tourism Programs.

Please Note: Gratuities will not be accepted, being a learning environment, however, you can donate to NSCC's Akerley Foodbank by offering a nonperishable food donation

Reservations:
Online: www.nscc.ca/fresh
Dine Around Menu
LUNCH BUFFET
$20.
RESERVATIONS ARE REQUIRED
DATES AS FOLLOWS
Tuesday February 11th
Beef Bourguignon
Braised Octopus with Mussels & Cannellini Beans
Sweet Pea & Ricotta Spread
Creamy Polenta with Sautéed Mushrooms
Japchae (Korean Noodles)
Guo Tie (Potstickers)
Avgolemono Soup
Beef & Pork Donair with Tzatziki Sauce
Spanakopita with Apricot Dipping Sauce
Greek Salad
*Dessert and House Made Soda Included
Wednesday February 12th
Seared Duck Breast with Frisée Salad
Seared Salmon with Tarragon Beurre Blanc & Fennel Slaw
Hummus
Green Lentils with Celery Root & Mustard, Cavena Nuda
Gnocchi with Arugula, Roasted Corn & Walnut Pesto
Sweet Potato & Goat Cheese Perogy with Roasted Beets, Caramelized Onions & Sautéed Spinach
Caribbean Chicken Soup
Jerk Chicken with Grilled Red Peppers
Samosas with Tamarind Dipping Sauce
Cabbage & Vegetable Salad
*Dessert and House Made Soda Included
Tuesday February 18th
Braised Shoulder with Deep Fried Dirty Rice
Seared Salmon with Pink Peppercorn Beurre Blanc
Sweet Pea & Ricotta Spread
Navy Bean Cassoulet, Bulgar Wheat Pilaf
Soba Noodles
Cheddar & Green Onion Perogy
Italian Wedding Soup
Lamb & Beef Sliders with Ras el Hanout
Falafel with Tarabour bi Tahini Khoubiz
Tabbouleh Salad
*Dessert and House Made Soda Included
Tuesday February 25th
Butter Chicken
Featured Fried Fish with Remoulade Sauce
Hummus
Yellow Split Pea and Vegetable Curry with Spiced Rice and Cucumber Raita
Yaki Udon Noodles
Mushroom & Dill Perogy
Vietnamese Beef Pho
Pork Ban Mi Sandwich with Daikon Radish & Nuoc Cham Gung Sauce
Vietnamese Shrimp Rice Rolls with Nuoc Cham
Green Papaya Salad
*Dessert and House Made Soda Included

Wednesday February 26th
Braised Beef Short Ribs with Roasted Sunchoke Volute with Sunchoke Chips
Seared Bass with Grilled Shrimp
Black Bean Spread
Sweet Corn Polenta with Eggplant
Gnocchi with Broccoli & Blistered Cherry Tomatoes
Shitake & Prawn Gyoza Dumpling
Hot & Sour Soup
Chicken Pibil Sandwich with Grill Peppers, Marinated Red Onion, Jicama, Pibil Sauce
Asian Dumplings with Chicken & Vegetable Coconut Curry Sauce
Asian Slaw
*Dessert and House Made Soda Included
Woodlawn Road, Dartmouth B2W 2R7, Halifax Regional Municipality