Dine Around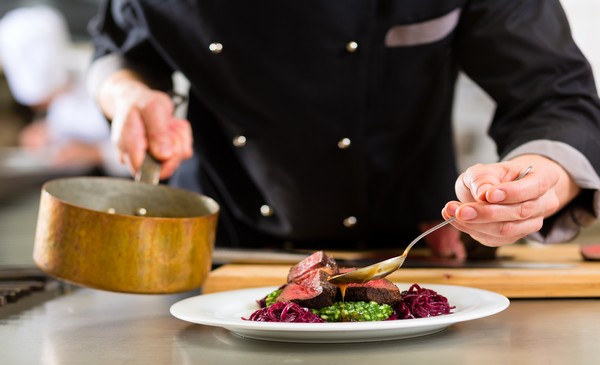 MARCH 2022
We are keeping it going for March 2022!
Many of the restaurants are continuing their Dine Around offerings. Take a look below for those.




FEBRUARY

2022

Every year, restaurants, pubs and bars across the province showcase an array of Nova Scotia products and creativity at an attractive price during Dine Around.
01 - 28 February 2022, Dine Around menus will be available priced at $10, $20, $30, $40 or $50.
Lunch menus are an option! More options mean more ways to participate and more choices for diners.
The industry needs the support of their valued guests.
Treat yourself and get out to a participant during February 2022.
Check back after 07 December 2021 and check often as this will be updated as the establishments sign on.
Please book directly with participating restaurants.
Restaurants Donating Feed NS $2:
Barrington Steakhouse & Oyster Bar, daMaurizio, Freemans Little New York - Fairview, Freemans Little New York - Lower Sackville, Freemans Little New York - Quinpool, Geo's Pizzeria, Lot Six Bar & Restaurant, Obladee, The Mercantile Social, The Press Gang Restaurant & Oyster Bar, Upstreet BBQ Brewhouse.
Restaurants Donating Feed NS $1:
2 Doors Down - Dartmouth, 2 Doors Down - Halifax, Boondocks Restaurant, Brawta Jamaican Jerk Joint, Bulwark Cider House, Burnside Pizza, Cheeky Neighbour, Cut Steakhouse, Dear Friend Bar, Drift, Gahan House Nova Centre, Gio, Harbour City Bar and Grill, Harbourstone Pour House, Hermitage, Hop Scotch Dinner Club, HopYard Halifax, Julep Kitchen & Cocktails, Kofuku Japanese and Thai, La Piazza Ristorante, Le Bistro By Liz, Lupin Dining and Pantry, Main Street Cafe (Antigonish), MediTerra Kitchen, Morris East Restaurant - Larry Uteck Location, Morris East Restaurant - Vernon Street Location, Old Port Pub & Grill, Oxalis Restaurant, Rasa: Flavours of India, Resto Urban Dining, Rousseau Chocolatier Ltd, Sapori Italian Street Food, Seaport Social, Shuck Seafood + Raw Bar, Stubborn Goat Gastropub, The Deerfield Pub, The Dory Pub and Restaurant (Sydney), The Feasts, The Foggy Goggle, The Garden, The Kiwi Cafe, Tusket Falls Beer Project, Unchained Kitchen/ Chain Yard Cider, East Coast Smokehouse BBQ, Deli & Catering.

You are here:
Dear Friend Bar
Dear Friend is a 30 seat cozy cocktail and wine bar in the heart of Downtown Dartmouth. Join us on 67 Portland St. for a curated food menu to pair with our refreshing selection of craft cocktails, craft beer and interesting wines from around the World. Allow our team of talented bartenders guide you through an experience unlike any other!
Dine Around Menu
$40 Dinner Menu

Choice of one appetizer, one main course & one dessert.

Optional beverage pairing available for +$30. Pairing has been curated by our team of Sommeliers. Outstanding value for some outstanding pairings.

– APPETIZER –

Choice of:

Charred Broccoli and Farro Salad (GF)
Broccoli, yogurt lime dressing, farro, coriander toasted cashew, herb salad, pickled chili.

Beef Carpaccio (GF)
Hand Shaved Eye of Round, Eggplant aioli, sweet pepper remoulade, shaved pecorino, fried leeks. Served with charred sourdough.

Smoked Mac Dip (GF)
Hot smoked mackerel, dill, parsley, chive, cream cheese, lemon, fish roe. Served with torched sourdough.


APERITIVO COCKTAIL PAIRING: License to Dill
Orange Vermouth, Dill Bianco, Artichoke Amaro, Martini Prosecco
– MAIN COURSE –

Choice of:

Rigatoni in Vodka Sauce
Rigatoni, creamy vodka sauce, paresan, cracked black pepper, basil.


WINE PAIRING: 2019 Domaine de la Madone Chardonnay Beaujolais, France
Duck Confit and Mushroom Risotto (GF)
Confit duck leg, porcini risotto, caramelized onion, garlic, lemon, micro salad.


WINE PAIRING: Spalek Zweigelt Moravia, Czech Republic
Tuna Nicoise (GF)
Seared yellow-fin tuna, Stilton cheese-tonnato, boiled potatoes, edamame, boiled egg, pickled cucumbers, caper berries, mixed green salad.


WINE PAIRING: Marco Barba Garganega Veneto, Italy
– DESSERT –

Cuban Rum Cake
Macerated fruit cake, rum compote, whipped cream.


DIGESTIVE COCKTAIL PAIRING: Toffee Negroni
Bacardi 8 yr Rum, Aperol, Dry Nutty Sherry, Orange Bitters
Portland Street, Dartmouth B2Y 1H1, Halifax Regional Municipality