Dine Around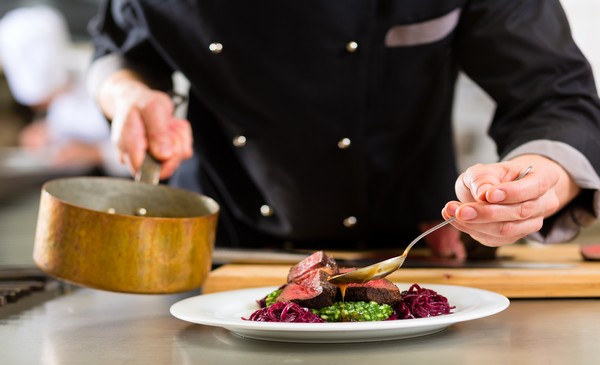 MARCH 2022
We are keeping it going for March 2022!
Many of the restaurants are continuing their Dine Around offerings. Take a look below for those.




FEBRUARY

2022

Every year, restaurants, pubs and bars across the province showcase an array of Nova Scotia products and creativity at an attractive price during Dine Around.
01 - 28 February 2022, Dine Around menus will be available priced at $10, $20, $30, $40 or $50.
Lunch menus are an option! More options mean more ways to participate and more choices for diners.
The industry needs the support of their valued guests.
Treat yourself and get out to a participant during February 2022.
Check back after 07 December 2021 and check often as this will be updated as the establishments sign on.
Please book directly with participating restaurants.
Restaurants Donating Feed NS $2:
Barrington Steakhouse & Oyster Bar, daMaurizio, Freemans Little New York - Fairview, Freemans Little New York - Lower Sackville, Freemans Little New York - Quinpool, Geo's Pizzeria, Lot Six Bar & Restaurant, Obladee, The Mercantile Social, The Press Gang Restaurant & Oyster Bar, Upstreet BBQ Brewhouse.
Restaurants Donating Feed NS $1:
2 Doors Down - Dartmouth, 2 Doors Down - Halifax, Boondocks Restaurant, Brawta Jamaican Jerk Joint, Bulwark Cider House, Burnside Pizza, Cheeky Neighbour, Cut Steakhouse, Dear Friend Bar, Drift, Gahan House Nova Centre, Gio, Harbour City Bar and Grill, Harbourstone Pour House, Hermitage, Hop Scotch Dinner Club, HopYard Halifax, Julep Kitchen & Cocktails, Kofuku Japanese and Thai, La Piazza Ristorante, Le Bistro By Liz, Lupin Dining and Pantry, Main Street Cafe (Antigonish), MediTerra Kitchen, Morris East Restaurant - Larry Uteck Location, Morris East Restaurant - Vernon Street Location, Old Port Pub & Grill, Oxalis Restaurant, Rasa: Flavours of India, Resto Urban Dining, Rousseau Chocolatier Ltd, Sapori Italian Street Food, Seaport Social, Shuck Seafood + Raw Bar, Stubborn Goat Gastropub, The Deerfield Pub, The Dory Pub and Restaurant (Sydney), The Feasts, The Foggy Goggle, The Garden, The Kiwi Cafe, Tusket Falls Beer Project, Unchained Kitchen/ Chain Yard Cider, East Coast Smokehouse BBQ, Deli & Catering.

Simply stated, Gio is the definitive dining experience of downtown Halifax. Since inception in 2006, the restaurant has garnered critical acclaim from those impressed by the ambition and execution of its four-diamond food and service.

Fine dining with a twist, expect fun aside fancy, from the atmosphere to the plate. A divine and diverse menu shifts with season and product availability, combining the best in local and global ingredients. Open for lunch and dinner, the restaurant also offers an extensive bar and lounging area featuring a sommelier-selected wine list, dreamy cocktail and martini selection and the absolute finest in spirits.
Dine Around Menu
$50 Dinner Menu


– FIRST –

ROOT VEGETABLE SALAD
CELERIAC PUREE, BROWN BUTTER ROASTED CARROTS & RUTABAGA, TEMPURA SWEET POTATO, PICKLED BEETS, TAMARIND SAUCE

OYSTERS AND CAVIAR (3 UNITS)
ATLANTIC CANADA OYSTERS ON THE HALF SHELL, SERVED WITH ACADIAN STURGEON CAVIAR

TUNA TARTAR
ALBACORE TUNA, PICKLED CROSNE DU JAPON, MUSTARD, CAPERS, SHALLOTS, HERBS, FRIED ROOT VEGETABLES MATCHSTICKS

– SECOND –

LAMB SHANK
BRAISED LAMB SHANKS, POLENTA, PAN JUS, ALLIUM, ROASTED ROOT VEGETABLES

DUCK CASSOULET
CONFIT DUCK LEG, NAVY BEAN CASSOULET, OULTON'S BACON, FENNEL, ORANGE, SOUR CHERRY

MUSHROOM RICE WITH FRESH TRUFFLE
GLUTINOUS RICE, MUSHROOMS DASHI BROTH, LOCAL MARITIME GOURMET MUSHROOMS, BRUSSEL SPROUTS, SCALLIONS, GARLIC CHIPS, FRESH BLACK TRUFFLE

– THIRD –

CHOCOLATE, CHOCOLATE, CHOCOLATE
CHOCOLATE SILK, CHOCOLATE HAZELNUT SOIL,
DACQUOISE THINS, APRICOT COULIS

SURE BEETS DIETING
BEET CAKE, ELDERFLOWER CREAM, BLOOD ORANGE SORBET, CANDIED BEET CRISPS, ST. GERMAIN SAUCE

Note: Dine Around menu includes complimentary underground parking at the Prince George Hotel.
Market Street, Halifax B3J 3N9, Halifax Regional Municipality