Dine Around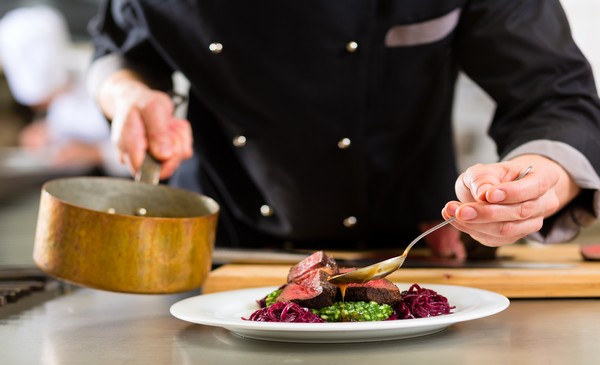 Dine Around is Returning - February 2023

Every year, restaurants, pubs and bars across the province showcase an array of Nova Scotia products and creativity at an attractive price during Dine Around.
01 - 28 February 2023, Dine Around menus will be available priced at $10, $20, $30, $40 or $50.
Lunch menus are an option! More options mean more ways to participate and more choices for diners.
Dine Around is free for restaurants to participate in and a fantastic way for foodies to get out and try a new or favourite spot! Many restaurants offer a revised menu item for the program, so it's a great way to treat your taste buds!

Please book directly with participating restaurants.
You are here:
Buck Uglys Kitchen & Bar
Buck Uglys Kitchen & Bar
5287 Prince Street, Halifax B3J 3Z7, Halifax Regional Municipality
902.446.2825
WELCOME TO BUCK UGLY'S
Buck has traveled the world and back, not staying in those swanky all-inclusive resorts, no no... Buck prefers to travel, explore and live like the locals, eat what they eat and party where they party. Now he has brought all his favourite eats and beats back home to share with you!

Let's get Buck Ugly!
Dine Around Menu
Dine Around Dinner
Dinner
$30

Share Shares! (Choice of one)

Bao Down
3 fluffy bao buns stuffed w/ Korean BBQ pulled pork, shredded carrot, cucumber, cilantro, sriracha + toasted black sesame seeds

Kick Ass Brussel Sprouts
Pan fried in brown butter, spiced candied walnuts, shaved parmesan cheese, w/ honey + balsamic glaze

Buck Wild Greens
Baby spinach, romaine, arugula, carrots, cherry tomatoes, water melon radish, pickled red onion + GBD (Golden Brown Delicious) panko crusted goat cheese balls w/ a French crunchy mustard vinaigrette

Mains (Choice of one)

Phat Thai
Rice noodles, scrambled egg, shredded carrot, baby corn, Bok choy, peanuts, fresh lime + Phat Thai sauce
Add on + 5.00 Skewer | Jamaican Jerk Chicken | Pork Souvlaki | Grilled Garlic Shrimp | Brazilian Beef

Weeknight Spaghettini
Spaghettini noodles tossed w/ lemon pesto, cherry tomatoes, baby spinach, Kalamata olives topped w/ a grilled garlic shrimp skewer served w/ toasted garlic baguette

Mama Bucks Burrito Bowl
Basmati rice, sweet corn, black beans, avocado, diced tomatoes, purple cabbage, cilantro, grated old cheddar + chipotle mayo
Add on + 5.00 Skewer | Jamaican Jerk Chicken | Pork Souvlaki | Grilled Garlic Shrimp | Brazilian Beef

Desserts (Choice of one)

Churro Bites served w/ Dulce de Leche

Cookie Monster Brownie
5287 Prince Street, Halifax B3J 3Z7, Halifax Regional Municipality